Snowflake is affordable...
until it's not
The adoption cost of Snowflake is low. This is what attracts small and large businesses to its platform. But there's a caveat:
The more data you own, the higher the credits you use. And if your database is operating inefficiently, then you'll pay more than you should have to.
Easy to use,
challenging

to optimize

What makes Snowflake attractive is its ease of use. It's designed to be simple for anyone to operate. This makes adoption seamless for your teams. But unless they're a group of advanced database engineers, you're bound to run into optimization issues.

For example, poorly written queries, sub-optimal schemas, and inefficient data ingestion patterns all play a role in slowing down your data warehouse.
The
high cost

of poor optimization

Allowing poor performance to endure creates an ongoing (and ever-growing) problem. Most overlook solving performance issues and instead scale up/down their cloud warehouses.

And while this may offer short-term relief, it isn't sustainable long-term. You're charged based on your warehouse size and how long you keep it running.

So as your database usage grows (and they will, thanks to the prevalence of big data and Snowflake's ease of use), so will your compute costs. In other words, every second your warehouse is running, your Snowflake bill increases. Based on this pricing model, optimizing query performance alone isn't enough to reduce your overall computing costs.
Resolve poor performance (and growing costs) with
automated optimization
Yes, there's a way to make your cost and performance problems go away without any manual labor required on your end. No need to rewrite your queries, change a single line of code in your application, or migrate your platform.
This is possible using automated optimizations, which, unlike manual optimizations, are fast, scalable, and seamless.
Automated warehouse optimization is for you if you want to avoid:
Wasting money by overprovisioning compute resources or running inefficient queries
Repeating optimization drills over and over — what works today may not work next month as databases evolve
Spending countless hours playing with various knobs and different performance tradeoffs
Constantly monitoring your queries and schema changes
Risking human errors caused by manual optimizations
Implementing company-wide query or schema optimizations
Automated optimization is much more effective for
large workloads.
With the right tool, you can rigorously analyze and tune different knobs across hundreds of thousands of queries, while guaranteeing optimal performance at the lowest cost possible.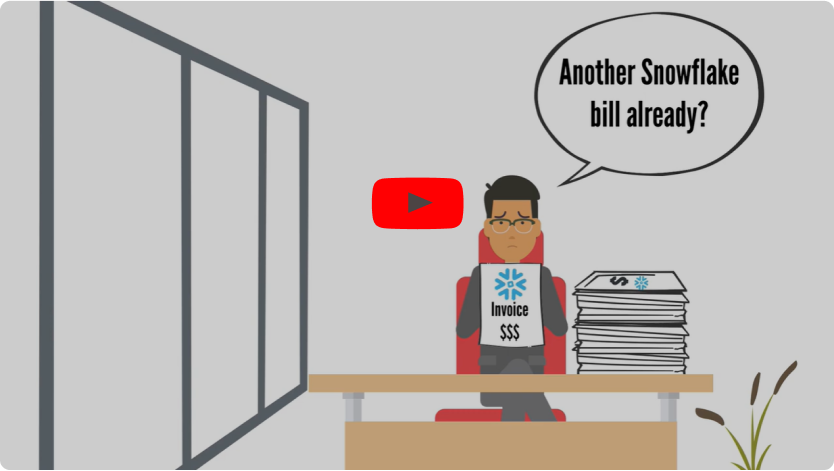 Why consider
Keebo

?
We guarantee cost savings or we won't charge you!
Book a time below to see Keebo in action and get a free trial
Keebo is the go-to Snowflake optimization tool
There's a reason businesses choose Keebo for their Snowflake optimizations. We help businesses like yours save money.
We only charge clients ⅓ of what they save using our platform.
But we also help them get results. Most recently, we partnered with a major video gaming company and helped them to reduce their Snowflake cost with Keebo by 35% within one week. No manual effort was required on their part.
Want to see it in action?
No need to switch from Snowflake!
Keebo is a platform-independent warehouse optimizer that supports all BI tools and existing applications (even homegrown ones!). Keebo is a drop-in solution, so no migrations are required either.
By adopting Keebo, you get a quick and seamless solution to all your cost and performance problems. Our platform will automatically learn and optimize your workload so you can enjoy cost savings and accelerated queries.
Remember, if we don't help you save money, we won't charge you anything!
Give Keebo a try and see results
Or pay us nothing.